Hello, this is Calvin, Founder of Calviolinist.   I'm a professional violin teacher with multiple teaching studios/music school who has many years of experience.  Currently, I'm accepting new students for violin lessons (in Suzuki and/or RCM) in Vaughan/Markham/North York area! (for Lessons/Rates click here )!   To those especially with talent and motivation, here's your chance! 
***You can get a FREE lesson for your referral of someone who has a lesson with me, AND they get a discount (max 5 referrals-Mention Code: Calviolinist)
We also specialize in performing classical violin music (hear my recordings under "Repertoire") at one of the finest levels in the greater Toronto area (see "Repertoire") for various  special events (under "Services").  I myself am an experienced symphony violinist (recently performed with the renowned San Diego Symphony)- see "About".  However, we're always looking to engage our music clients and fans in their special event with professionalism and reliability, catering to the clients' needs (such as song requests/extra musicians).  Please take a look around for an array of distinctive music and let us know if you're interested (under "Contact") in hiring me for a memorable performance! Thanks for reading & enjoy your visit!
All Levels Welcome! (also Advanced & RCM)

Content copyright 2018. Calvin Tsang.  All Rights Reserved.

Classical Music at its Finest for the Finest City and Beyond!
Calvin performing Air on G and Ave Maria by Bach (Gounod version)- See "Repertoire" for more videos!

Calviolinist. ORG

        Violin Lessons 小提琴课        

Violin Music for Your Occasion

  ~15 years of violin teaching          experience and performance!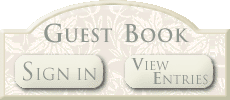 ENDORSEMENTS:

SAGOS CANADA

AJISEN RAMEN

HERALD CHINESE NEWSPAPER

NEWS RELEASE:  CALVIN TSANG TO HOLD A SUMMER RECITAL: TIME AND DATE  TBD (TO BE DETERMINED).  Works include Beethoven, Tchaikovsky, Bach, and more!  KEEP POSTED HERE FOR UPDATE IN THE NEAR FUTURE! (or sign guestbook to be notified!)

FREE* LESSON OFFER: CLICK COUPON IMAGE TO RIGHT FOR DETAILS!!!

LIMITED-TIME OFFER: CONTACT CALVIOLINIST ASAP IF INTERESTED IN GROUP VIOLIN LESSONS (HELD THIS SUMMER) FOR BEGINNERS AGES 8-11!  UP TO 3 STUDENTS IN ONE GROUP...SPACE IS LIMITED!!!

SPECIAL OFFER: BUY A HALF-HOUR LESSON, GET A 2ND FREE! (FOR BEGINNERS AGE 8-11) FOR 10 NEW CUSTOMERS!